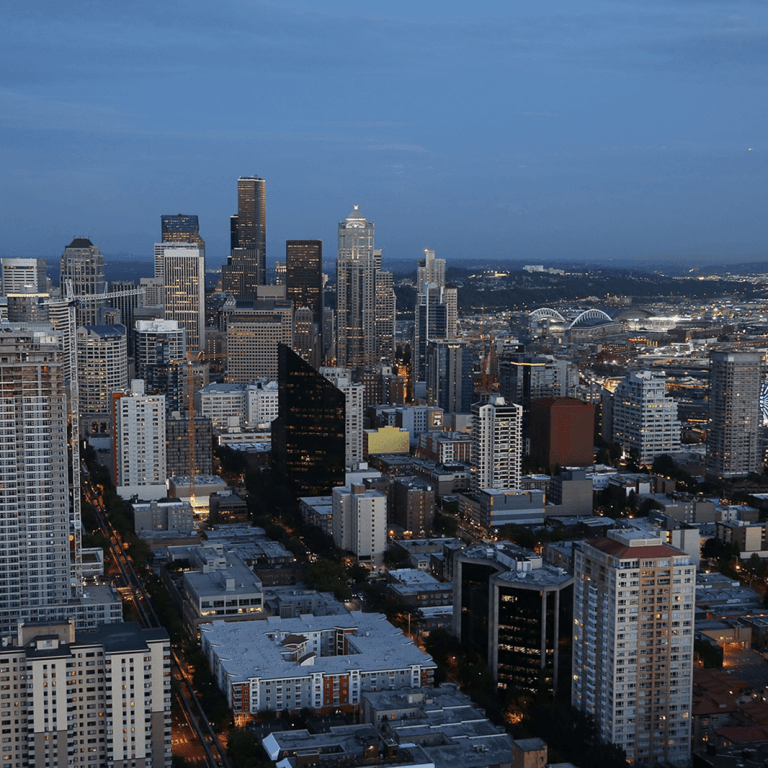 Washington State has a strong reputation of company establishment. Multinational giants such as Amazon, Boeing, Microsoft, Starbucks and UPS are registered in the state or its capital, Seattle. The State of Washington, not to be confused with Washington DC, contributes to a friendly business environment. Its local tax regime enables corporations to grow and expand whilst excluding personal and corporate income tax, including the lack of a franchise tax. The states income is derived from business and occupation tax, excise tax and property taxes where personal property is solely levied when used for commercial activities. Commercial entities, such as the 'C Corporation' might need a business license before they can start their business. The license is exclusively approved and delivered by the Washington Department of Licensing.
In lieu of its tax efficient equivalents in most offshore jurisdictions, companies incorporated in Washington State are globally considered distinguished and transparent. Therefore in the global competitive business arena, where tax authorities and financial institutions scrutinize businesses and their activities, companies incorporated in Washington State experience little challenges to comply with such regulation. As such they can focus on their core activities instead of time consuming and inefficient administrative tasks.
Legal Floris LLC purveys legal, financial and corporate services to high net worth individuals and international businesses. The core activities of Legal Floris LLC relate to asset recovery for victims of bank and investment failure. Yet, our corporate customers often want to reconsider their corporate structure after negative incidents. Company formation in Washington is a legitimate alternative for most of them.
Where most jurisdictions and incorporation agents use standard documentation for their memorandum and articles of association, the Bylaws of US companies require specific attention. The Bylaws of a US company discuss the internal rules, procedures and responsibilities. Failure to address potential issues can result in personal liability and can have further negative outcomes. Therefore, Legal Floris LLC provides its customers willing to incorporate in Washington State with a full service package.